THE BEST HIRE YOU'LL MAKE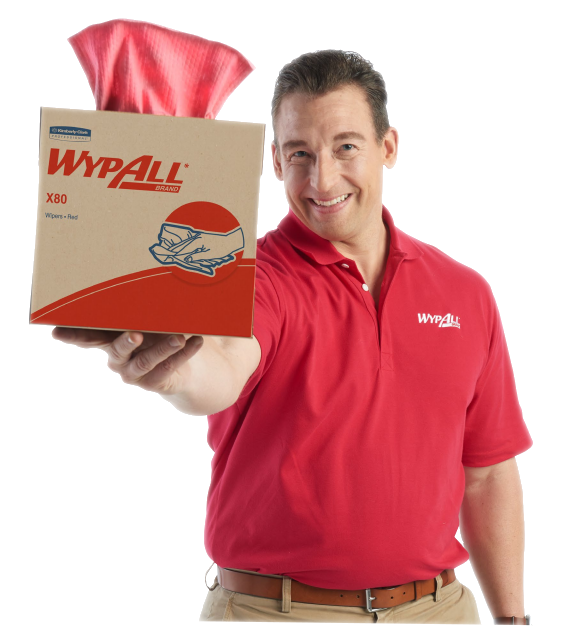 The #1 Brand in Disposable Wipers in North America.
WypAll Wipers - THE RIGHT CANDIDATE
Workers are essential to the productivity of a company, yet they are often given tools that do not always measure up to the task. What if wiping solutions had to interview for their job?
It's critical to set high standards when making a wiping decision. After all, your decision can impact the bottom line – either creating inefficiencies, quality defects and waste OR the ability to improve them!
WypAll* Wipers are clean, consistent and a reliable replacement for towels, rags or shop towels. Designed to reduce waste which means you spend less. Guaranteed. With WypAll* Wipers you increase productivity with every wipe.
Which Wiper Is Right For You?