GripAll
LavaGrip and XtremeGrip Anti-Slip Protection
Provides various levels of anit-slip ranging from LavaGrip's medium protection to XtremeGrip's aggressive protection. This versatile level of anti-slip is composed of a polyurea substrate covered in durable anti-slip aggregate with a strong self-adhesive back. Easy to cut for custom sizes and may be screwed down for additional security. Ladder rung covers also available.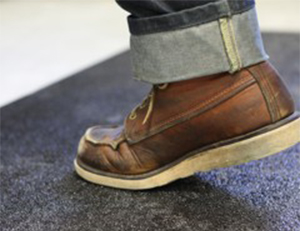 SafeStep
Fiberglass Reinforced Plastic Anti-Slip Solutions
Heavy duty performed anti-slip covers provides a corrosion resistant surface for damaged, worn or slippery steps.
Virtually indestructible
Excellent chemical and corrosion resistance
Extremely durable for pedestrian, vehicle or forklift traffic
Course and medium grit textures available
Concrete Repair Solutions
InstaPatch
Ultra-Rapid Curring Concrete Repair
InstaPatch Ultra-Rapid Curring Concrete Repair patches and repairs damaged concrete floors in minutes, not hours, reducing downtime. This two component, 100% solids polyurea concrete repair compound cures in 15 minutes or less.
Easy 1:1 mix ratio formula can poured or trowel applied with virtually no odor
Works in cold environments as low as -5 degrees F
TurboKrete
Fast Curring Concrete Patching Compound
Easily repair deep holes and cracks. This 100% solid epoxy patch kit is designed for floors exposed to heavy traffic and intermittent chemicals. Fast cure time minimizes downtime.
Protects against abrasion an impact
Accepts light traffic in 1-1/2 to 4 hours and heavy traffic 6 to 9 hours
Suited for interior and exterior use
Rust Prevention Solutions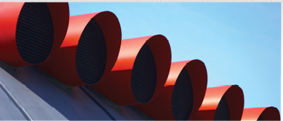 Industrial Choice 1600 System

Get fast high quality color with this multi-purpose paint provides up to twice the coverage of competitive brands. Finish more area in less time with fewer cans  with this complete line of multi-purpose coatings for applications indoors and out.
Dries to the touch in 12 minutes
Resists chipping, fading and peeling-Withstands heat to 200 degrees F
Extra wide comfort nozzle prevents finger fatigue and sprays from any angle
Meets USDA requirements for incidental food contact
Products That Work As Hard As You  Do
Rust-Oleum Industrial Brands is dedicated to meeting the diverse, heavy-duty demands of the industrial and commercial markets and provide solutions to problems by rust, heat, abrasion, chemicals and corrosive environments with innovative products.
The Rust-Oleum Corporation was founded in 1921 on the principle of producing the highest quality labor saving coatings. For over 90 years, Rust-Oleum has been the trusted name for superior solutions that promises long-lasting protection and superior coverage with protective paints and coatings.  
ARE YOU PLANNING FOR SHUTDOWN MAINTENANCE?